"NEVER THOUGHT WE WOULD GET BED BUGS! BED BUGS SPREAD TO ALL OUR ROOMS AND ALL 4 MATTRESSES"
We thought we never would be the type of people to get bed bugs. We are very clean people. We are careful with what we bring in our home but still got bed bugs. Phil at Legacy not only treated us kind but comforted us, educated us and of course got rid of the bed bugs.. Thank you so much!
Freddie Taylor
Encanto, Phoenix, AZ
Me and my kids, got all bit up. We called "Dr. Phil Good" at Legacy Pest Control and our Bed Bugs are no more!" They came out right away and it was affordable (we printed off a coupon on their daily deals).
Imani Johnson
Maryvale, Phoenix, AZ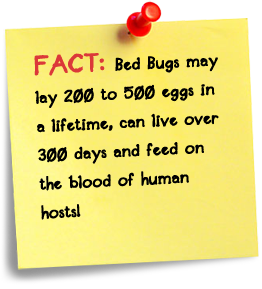 Tip: Inspect your mattress before going to bed. If you are out of town, thoroughly check the mattress, sheets and luggage. Whatever you do, be careful of buying used furniture!
A COMMON MYTH IS THAT ONLY DIRTY HOMES OR PEOPLE CAN HAVE BED BUG INFESTATION PROBLEMS… THAT IS THE FARTHEST FROM THE TRUTH…
Bed bugs are no respector of persons. They can be right outside in a birds nest or carried inside from a cat, child, snuck into your luggage from a hotel stay or even your clothing after visiting someone's home. So don't be surprised if it happens to you but do be surprised if you try remedying this problem without us!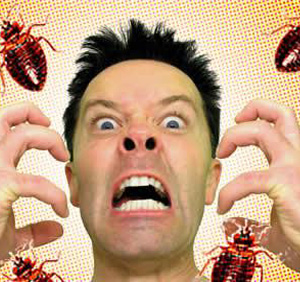 What to expect from Legacy:
Inspect mattresses
Remove box spring
Treat thoroughly mattresses, baseboards, entry points, window treatments / window sills
Treat your furniture with respect
Search bed bugs favorite nesting sites and treat
Heat treatments available
Mattress sanitizing, carpet cleaning
Variety of treatment options (affordable pricing)
Se habla espanol!
"…PEOPLE WHO HANDLE THESE PEST USUALLY HAVE RUDE AWAKENINGS…"
I invested heavily in my landscaping and to see my turf torn up and lined with gopher tracks was so disappointing. Since using Legacy Pest Control I have not had any problems with my winter rye or my bermuda ever since.
Dale Toone
Grayhawk, Scottsdale, AZ
Our kids rooms are in our basement and they would always come up stairs in the middle of the night terrified of the "crawling monsters". When we found mice droppings in our pantries and other signs around the house , we asked a neighbor who they use for pest control. They referred us to Legacy Pest Control. Let's just say the kids are sleeping through the night. Thank you.
Victoria and Frank Versace
Whitewing, Gilbert, AZ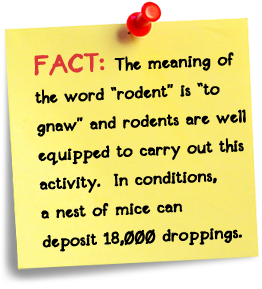 Tip: When cleaning up mice or rat infestation areas, It is important not to disturb dust particles or rodent feces in affected areas. Nest materials should also be left undisturbed during this time. Sweeping or vacuuming these materials may lead to the further release of harmful airborne particles.
RODENTS ARE ONE OF THE WORSE PESTS! THEY CAUSE EVASIVE DAMAGE, CARRY DISEASES AND ARE EXPERTS IN STEALTH!…
Mice droppings are horrible to find in a kitchen pantry. They are cocktails of disease and bacteria. If you love nice grass in your yard, it won't happen if you have a gopher around. People who handle these pests usually have rude awakenings as they find out sticky and mechanical traps not only result in inhumane cruel deaths, furthermore rodents often escape mamed to continue the problem.

What to expect from Legacy:
Inspect and identify the problem
Legacy Protection Plan: Vector Control, Sanitation, Remediation
Baiting, exclusion, bait stations, trapping
Monitoring & Follow up
Annual Inspections
"…IT WAS A REAL LIFE BIRD HORROR STORY, STRAIGHT OUT OF THE MOVIES…"
We had dozens of pigeons all day long, the droppings were out of control, but the damage to the roof was the costly part of it all… Now that we use Legacy, we just have birds in the trees…Thank you.
Robin and Jack Petersen
Sun Lakes, Chandler, AZ
My son's wanted to shoot them with pellets but we called Legacy to humanely bird proof our home and deter the birds…
Laura Crawford
Troon North, Scottsdale, AZ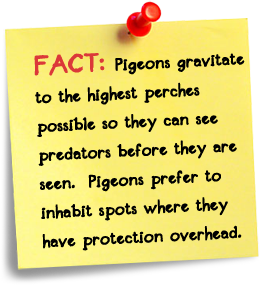 Tip: Don't feed the pigeons and don't touch the POOP!
BIRD POOP IS NOTHING TO TAKE LIGHTLY… LETHAL BACTERIA TRANSMITTED BY INHALATION, CONTACT OR INGESTION… INFECTIONS CAN OFTEN START WITH FLU-LIKE SYMPTOMS AND CAN BECOME LIFE-THREATENING PNEUMONIA.
*Not surprising…The bacteria Chlamydophila psittaci is endemic among pigeons and causes Psittacosis in humans. It is transmitted both from handling pigeons but mostly from their droppings. Just plain gross.
Despite damage to vehicle paint jobs… bird poop is just plain gross all over sidewalks or heads! The worst part is the damage birds can cause to the exterior of a home that's not covered under any warranty.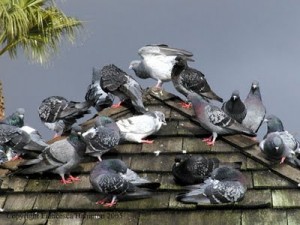 What to expect from Legacy:
Inspect for nest sites on the roof and property
Develop a Pigeon Control Program
Pigeon Proofing: baiting, exclusion with nylon or wire netting, spikes, electric shock fences, wiring
Products are effective and humane
Bird free home
"…DOG IN A DANGEROUS SITUATION…"
We thought there was just a few dozen in the eaves of our roof… we wanted to leave them alone until our neighbor got stung and complained. Come to find out there was over 15,000 bees… Legacy moved them to a farm and both us and our neighbor are very happy!
Lee Goff
Encanterra, Queen Creek, AZ
I was out back with friends and family by the pool when the sun turned to shade. There was an unforgettable buzzing sound as we looked up to a huge fast moving cloud of bees.. looking back it still seems unreal what we saw… Legacy found the bees at a nearby cement company and moved them to a safer area. Our pool time is safer now. Thank you Legacy!
Chad Merrill
Higley Groves, Gilbert, AZ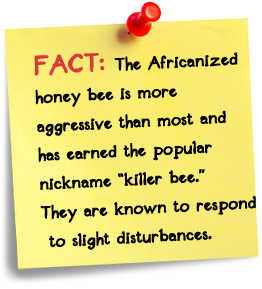 Tip: How to Get Rid of and Eliminate Carpenter Bees – Carpenter bee control involves treating each hole. Dust insecticide can be effective since it will not soak into the wood. Be sure to follow label directions. After the holes are treated, leave them alone. This will allow the bees to crawl through the treatment. In the fall, it should be all right to seal the holes and make any repairs that are needed.
IF YOU'RE ON THIS PAGE BECAUSE YOU OR SOMEONE YOU KNOW HAS A BEE ISSUE, WE NEED TO JUMP ON THIS BEFORE SOMEONE GETS HURT OR WORSE… YOU FEEL THE NEED TO CALL 911!
Have you ever seen a swarm of bees? It's not fun, it's scary. They may very well be Africanized, which are extremely dangerous around the home to pets, kids and adults.
If you find yourself with a swarm of bees – Don't panic!… call our BEE HOTLINE today, 1-888-328-1055 we have BEE SOLUTIONS for you and your family!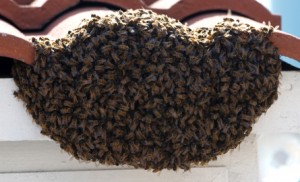 What to expect from Legacy:
Bee Removal
Honeycomb Cut Outs
Commercial Bee Removal
Be Proofing & 911 Services
"…IT FELT LIKE A 100 HOT NEEDLES GOING INTO THE SIDE OF MY EAR…"
I felt like someone was poking me with a needle a dozen times… And then the pain got worse…
Tiffanie Bailey
San Tan Heights, San Tan Valley, AZ
Our 4 year-old found one upstairs right on the playroom floor, our 6 year-old found one on the wall behind the bookcase downstairs, my 8 year-old found one in the laundry room… I found them outside by the door in the garage. We had enough, and finally called Legacy Pest Control!
Emily Jensen
Torremar at Portales, Goodyear, AZ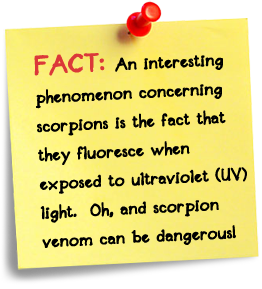 Tip: What to do if stung by a scorpion….If you experience trouble focusing eyes, random eye movements, trouble swallowing, drooling, tongue feels swollen, slurred speech, dizziness, cramping, blurry vision or muscle twitching call Poison Control at 1-800-222-1222.
NOBODY LIKES SCORPIONS IN THEIR HOME…
…AND it's hard pressed to find anyone that likes them even in the desert.
Scorpions are horrible creatures to have in your home. Have you seen one before? They're ugly and scary to the toughest of grown men. We HATE it when we get calls about adults, the elderly or children having been stung because it is preventable!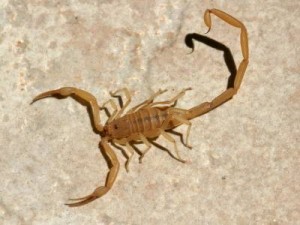 What to expect from Legacy:
Inspect home thoroughly of potential entry points
Inspect where scorpions like to hide: scorpions often like to hide in the cracks of the block wall surrounding the perimeter of your property, water control valve boxes, water rocks-landscaped areas, underneath the lip of the stucco
Night time service, after dark (night time blacklight service)
Certified technician will make recommendations on Prevention
Home Sealing/ Scorpion proofing
Scorpion treating (inside and outside your home or business) If you eliminate their food source, scorpions will hopefully go somewhere else
Monthly or bi-monthly service options