MOTHER OF 8 SAYS, "HASSLE FREE, SAFE AND I WOULD ABSOLUTELY RECOMMEND LEGACY…"
VIDEO
"Legacy has been treating my home for 5 years now. You show up on time, you do what you say you are going to do, and the price is right, I'm happy!"

–David Nyberg – (Trilogy East Community, Gilbert, AZ)
Testimonial:"Legacy has been treating our home over 4 years now, 4 years no bugs! It's the "preventative" pest treatments that make the difference… attention to detail, they always power spray exterior & perimeter… they always de-web the patio & everywhere they find a web, top to bottom… They use the best products that are safe around our home and pets."
–Mike Stingle – (Trilogy East Community, Gilbert, AZ)
Tip:
Very important….. call Legacy first! Don't spray yourself…you'll get a rash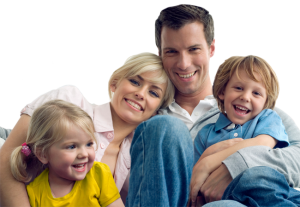 HOME IS TO BE A PLACE OF SANCTUARY NOT A PLACE OF FEAR OR ROACH MOTEL…
After a hard day at work or just being together as a family, home is where the love is. Unfortunately… this is not the case for over 87% of Americans because they are suffering from some sort of infestation.
Residential Pest Control is the primary focus at Legacy because it is very near and dear to us having employees and owners that can relate to all of our customers when it comes to having a safe, clean, healthy, bug and pest free place of rest and relaxation, OUR HOMES. We respect and treat your home as our own and you are part of the Legacy Family. This is the reason our customers rave about us so much. If you have not seen the testimonials, some are found above on this page and throughout this website.
Some points about Our Residential Pest Control services:
We treat the exterior foundation and perimeter of your property with a Power Sprayer (educated consumer in Phoenix knows that to be effective, the exterior needs to be treated with a power sprayer)
We use different products for different pests (for ex. baiting for ants, dusting for scorpions, traps for rodents, gel baits for roaches, granules for your lawn and plants, de-webing for black widows (no extra charge, all inclusive)
Eco-friendly products (safe for your kids and pets!)
Inside service (all eco-friendly products), no odor and no need to evacuate home
We take the time to deweb the eaves and patio for spider webs