BANKS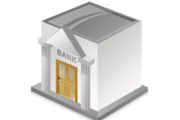 OFFICE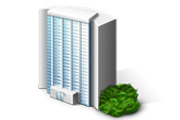 STORE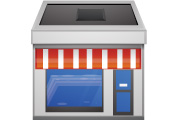 HOTELS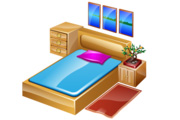 "…LAST THING YOU WANT AT AN ATTORNEY FIRM IS ROACHES CRAWLING ACROSS THE FLOOR DURING A CONSULTATION…"
VIDEO
"Our firm enjoys a bug-free practice thanks to Legacy Pest Control. Their regular monthly service is much needed here in Arizona. Their technicians are always courteous with our staff and scheduling is very convenient. Thanks again, we're a lifelong customer."

–Clint Goodman – (Goodman Law Office – Mesa, AZ)
Testimonial:"We've been using Legacy on all our projects for 7 years now. When we acquire new properties, we quickly call Legacy and they promptly send out one of their commercial technicians to treat. We like how thorough they are, and it's nice knowing they offer same-day service. Much thanks!"
–Steve Beck – (President, Cobe Development – Mesa, AZ
Tip:Bugs and critters can not only smell but sense food! Keeping break rooms and work areas free of open food, droppings and crumbs, keeps the bugs away. We like doughnuts/ snacks and so do the bugs. We can learn from the ants, they are such hard workers and work tirelessly to get your food. Let's make it hard for them. Have a great work day, leave it to us to work tirelessly at killing your bugs, Legacy cares about your office.
BUSINESSES NEED TO BE ON THE UP AND UP… DON'T EXPECT A CUSTOMER TO COME BACK IF THEY HAD A BUG CRAWL ON THEM OR EVEN WORSE…BITE THEM AT YOUR ESTABLISHMENT…
Customers are not the only ones businesses need to worry about. Their employees are so important! They need to feel safe, protected and love being at work.. Unfortunately… this is not the case, over 72% of American businesses are suffering from some sort of infestation.
Commercial Pest Control is so important to Legacy Pest Control that we have a division dedicated just to commercial accounts. We know all too well from personal experience as well as from our many loyal established business clients (over 300) how destructive a bug or pest problem can be for a business. It can cost lost customers, loss of credibility, bad press and lawsuits. We not only focus on solving the problems our business clients face but we implement the best of the best in preventative measures so no future issues occur. Businesses to Legacy are very near and dear to us having employees and owners that can relate to all of our clients when it comes to having a safe, clean, healthy, bug and pest free place to grow profits. We treat our clients even better than we treat our own buildings. This is the reason our clients never leave once they start with us. If you have not seen the testimonials, some are found above on this page and throughout this website.
We know the importance of keeping your business clean and free of pests. This is why we provide affordable, customized pest control solutions for all types of businesses.
Our primary goal here at Legacy, is to find and eradicate entry points and nesting sites to keep new pests from entering your business facilities.
Some Points About Our Commercial Pest Control:
We treat the exterior foundation and perimeter of property with a Power Sprayer (educated consumers in Phoenix know that to be effective, the exterior needs to be treated with a power sprayer)
Flexible service hours: Business can be serviced during working hours or off hours
Inside service (all eco-friendly products), no odor and no need to evacuate premises
We use different products for different pests (for ex. baiting for ants, dusting for scorpions, traps for rodents, gel baits for roaches, de-webing for black widows
Same-day service for businesses
24/7 Emergency Service & weekend services available.
No job too big or too small, we are here to serve you and your business. Serving the entire Phoenix Metro area.
Convenient scheduling and competitive pricing
IPM approach