"I would rate our first service a 10! Great customer service and great attention to detail. They listened to my concerns and took the time to spray all areas that I requested. I would recommend their service to anyone!"

–Heather White – (Red Mountain Community, Mesa, AZ )
Testimonial:"I loved the service I was provided by Legacy Pest Control! They really do go above and beyond for their customers. I was surprised and honored to know the Manager cares so much that he personally took time out of his day and came out to work on my home. Thank you Legacy, I will be sure to recommend Legacy Pest Control, what an outstanding customer appreciation."
–Cristina Toledo – (Province Community, Maricopa, AZ)
Tip: Always spray in the sprinkler control valve boxes. Roaches and other bugs love making babies and nesting in this hideaway suite.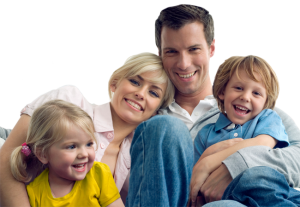 PESTS ARE CALLED PESTS FOR REASON….
If you're on this page because you or someone you know has a pest issue, we need to jump on
this before the situation gets out of hand, someone gets hurt or even worse, you have to call 911.
Have you ever had a bug crawl on you? Did you think of the amount of germs it had on it? Have
you seen an infestation of roaches? It's not fun, it's scary. They may be American, Oriental , or even worse German cockroaches, which are just plain nasty to have in and around the home with you, your pets and kids.
These are some of the instances we all may have a story to relate to. If you find yourself with roaches, black widow spiders or even a scorpion in the home – Don't panic!…. call our Pest Hotline … 1-888-328-1055
THE LEGACY WAY
Inspect, Implement, Monitor
Inspect: Our goal is to inspect thoroughly your entire property (inside and outside your home). If you are able to identify the specific pests then the treatment plan can be most effective. We know where they hide and we will locate their nests and design the best treatment program for you and your family.
Implement: The Legacy Way is to focus on prevention. Might include sanitation, possible non-chemical methods, and exclusion methods. Our Legacy Protection Plan offers year round monitoring to best keep your home pest free. Your Legacy Professional has the experience to know the most effective treatment plan for your home or business.
Monitor: Our regular services offers the best possible solution for a pest free home. Continuous and ongoing inspections and pest applications is absolutely necessary to ensure your program is a success. As we say, "the product only last so long", so our focus is prevention and monitoring the points of entry, and any new pest activity.

Most of our customers usually are never home at the time of service. It is not necessary
for you to be present. Pest control in general, is an outside service only (inside service
free of charge as needed throughout the year).
Usually on the initial service, we treat the moisture areas on the inside, and in the future as needed. Most homeowners only have the inside of their home treated once or twice per year. Our regular services on the exterior of your home creates that much needed barrier to prevent bugs from coming into your home and nesting in your walls.
Every service visit is documented thoroughly and either a copy is left with you at your door or emailed to you directly before we leave your property, keeping you aware of current pest activity and or recommendations.
At Legacy, we believe in having an environmentally sensitive approach to pest management. The Legacy way is to use an integrated pest management approach which considers common-sense practices, uses a comprehensive plan to understand life cycles of pests & pest interaction with the environment, a thorough inspection and identification of the best control methods for both effectiveness and risk. Our eco-minded professionals, will work with you to come up with the best plan of action for your family, pets, and environment. Our service: inspection, implement the correct protection plan, monitor. Whether it is for your home or business, give us a call today.
On your initial service, we will perform a thorough inspection. If you know their favorite hiding places, you can control them effectively. If you can identify the many different nasty predators common to our homes, then you can control them even more effectively. Whether it is for an infestation of pests or preventive maintenance, our certified professionals have the experience and control techniques to meet your needs.
COMMON HOUSEHOLD PESTS
Ants, silverfish, earwigs, crickets, black widow spiders, house fly